Testimonials
Violin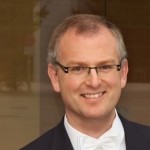 Holger Groh
"The violin prototype I tried is very promising, it was a great pleasure to play it. I am also very surprised and excited, how multi-dimensional and convincing in sound each of the presented Ricci Celli articulates itself."
Vienna Philharmonic Orchestra, Violinist, Soloist, Conductor
Vienna, Austria
www.holgergroh.at
www.wienerphilharmoniker.at
---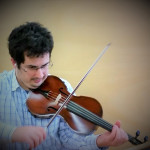 Ivan Knezevic
"I considered playing a carbon fibre violin on my Europe tour, unfortunately I was disappointed by the existing instruments. Not one met my needs as a soloist. Then I discovered the Ricci Carbon Violin which is in terms of sound and optic very close to a wooden instrument. Furthermore, it has an excellent price – performance ratio. The e – string is outstanding. Very fine instrument!"
1st violinist Folkwang, 1st violinist Hagen, Primarius Evenos String Quartet, Doz. Chamber Music – University of Belgrade, Faculty of Music, ICstrings
Kaiserslautern, Germany
www.facebook.com/ivankne
www.facebook.com/Evenos-String-Quartet
Viola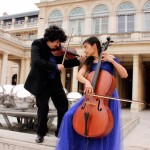 Ivan Knezevic
"For seven months, we have now been on the road on our Europe Tour with this Ricci Carbon Viola and have played many concerts in various locations all around Europe with my duo ICstrings. I'm fascinated about the beautiful, full sound of this instrument and the comfortable feeling to play it. It mixes perfectly with the Ricci Carbon Cello and gives a fine harmony and balanced chamber music sound. We are traveling in different climatic conditions and play open-air concerts in the sun or with high humidity which would never be possible with a wooden instrument. It's stable and you can always rely on it!
Our audience is stunned by the sound of this viola, after each concert, people come and would like to know more about this carbon instrument!
Congrats Richard on these instruments!" 

Duo ICstrings
Kaiserslautern, Germany
www.facebook.com/ivankne
www.icstrings.com
Contrabass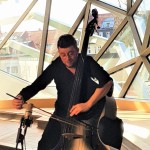 Thomas Hille
"Dear Richard, I am ultimately impressed by the resonance and the singing like sound quality of the Ricci Soloist Doublebass.
It is pure joy to express yourself with it musically." 

1. Solobassist Gärtnerplatztheater München, Member of the "Bassmonsters"
München, Germany
www.gaertnerplatztheater.de
www.bassmonsters.de
---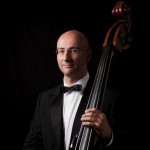 Ricardo Tapadinhas
"I have to say, Richard, that it was a great pleasure to try the RICCI Soloist double bass. Elegant in shape and discreet in the colour. The sound was just raw power yet at the same time, if you want, it can be delicate in all its spectrum. The playability was really comfortable which most of the times you only get in expensive instruments.

When searching for acquiring a Double Bass, for sure an option to consider. Perfect for (cheaper) travelling – even comes with a case!
In short only seeing to believe it!" 

Principal Bassist Classical Chamber Orchestra & "BassMonsters"
München, Germany
www.cccorchestra.com
www.bassmonsters.de
---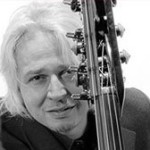 Claus Freudenstein
"At the Bavarian Bass Days 2018, I had the opportunity to try a double bass from Ricci Carbon Instruments. From the first moment on, I was thrilled by the full sound of the instrument!
The bass sounds very transparent and differentiated, at the same time, it convinces with a prominent but not intrusive tone. The instrument is very comfortable to play over the whole tonal spectrum and is in no way inferior to many fine wooden double bases. 
Furthermore: The Ricci Carbon Solo Bass is an awesome double bass which is a ton of fun to play!"

"The Bassmonsters", Board Member of Internat. Society of Bassists
München, Germany
www.bassmonsters.de
---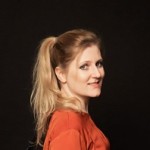 Lisa Rebecca Wulff
"Incredible carbon double bass! Warm direct, fantastic response, great sound, my whole-hearted recommendation!"

Jazz Soloist, Lisa Wulff Quartet
Hamburg, Germany
www.lisawulff.de
---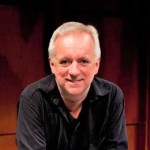 Dan Styffe
"During the Bavarian BassDays 2018 I had the great pleasure of meeting Richard. He introduced to me his RICCI SOLOIST carbon double bass he had made. This was a new experience for me - before I have only played carbon bows.
After (perhaps) being a little sceptical, I have to admit that it was a big surprise for me, both in sound quality and playability! It will not replace the traditional wooden instruments, but it will be an interesting useful addition.
I hope that more players find the opportunity to experience these instruments!"

Co-Principal Bass, Oslo Philharmonic Orch., Prof. Norwegian Academy of Music, Barratt Due´s Institute of Music, BASSEUROPE – member of board
Oslo, Norway
www.danstyffe.com
---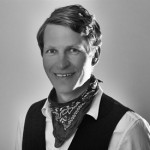 Günter Wimmer
"When I got my hands on the Ricci double bass for the first time, I could not have imagined to hear such a warm sound. I had expected both the fine workmanship and appearance with this material, but not such a warm sound. Very good finish, great optic. A marvellous piece, not only for classical music, but also for live pop performances! Lots of fun to play!"
Profesional musician in  "Die Springer" & "Die Guten A-Band"
Traunstein, Germany
www.diespringer.de
www.guten-a-band.de
Cello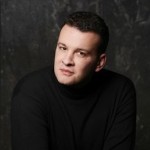 Gabriel Faur
"Richard and I compared four of his Ricci "Soloist" celli with my old (1758) Italian instrument in the 2000-seat Harmonie Heilbronn concert hall. Since we played the celli alternatively I was able to verify their "soloist" claim as a player as well as from a listener's perspective.
The Ricci Soloist instruments were built to individual preferences, and it was fascinating to hear that actually confirmed. They could hold their own against my cello in the truest sense of the word, not only in the playing, but also showing just as much "presence" as my instrument, with as much elegant warm cello tone and entrancing playability in soloistic passages across all positions and strings. 
I was absolutely astonished and delighted.
All of these celli represent excellent soloist instruments for individual styles, which are convincing in tone and wood optic (!) for an audience even in a large hall -- as I can confirm as a listener.
Very impressive. Congratulations! 
 
My advice: Don't just play them. Listen to them also as an "audience." The acoustic potential will astonish you, and the player's first acoustic impression is further enhanced and deepened."
Solo-Cellist of the Württembergischen Kammerorchester Heilbronn, Founder/Member of "Pas de deux", "De ja vu" Trio
Heilbronn, Germany
www.gabriel-faur.de
www.wko-heilbronn.de/faur
---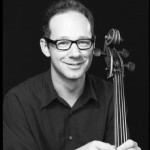 Reynard Rott
"I was lucky enough to have a meeting with Richard Stürzer and his wonderful Ricci Soloist cellos recently, and I can heartily recommend his instruments. 
I played several different versions of these carbon cellos, each of which had an individual sound and temperament.
A musician who is looking for a partner in his explorations of expression, color, and articulation will be stunned by the possibilities in these instruments.
Congratulations for this groundbreaking work!"
Solo cellist, State Opera Orchestra Hannover, International Soloist, Ensemble Megaphon etc.
Hannover, Germany
www.staatsoper-hannover.de/rott
---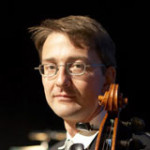 Thomas Georgi
"Together with a colleague, I tried several Ricci Carbon celli in the extremely difficult acoustic concert hall in Frankfurt (Oder).
All of the celli excelled in a never yet experienced speed and ease in their playability! I had the impression that technically demanding passages were made almost effortless for the performer. Instead of being burdened by changing the bow position and pressure, I enjoyed a new feeling of limitlessness. The "Ricci" celli have a very powerful sound which resonates wide, sonorous and warm; they are surprisingly similar to fine, old wooden instruments.
I was especially thrilled by Richard's so called "Soloist" cello. It offers an even more audible and noticeable radiance over the before mentioned.
If I exchange my instrument in future, I already know where I will find my next cello."
Solo Cellist, Brandenburgisches Staatsorchester Frankfurt
Frankfurt, Germany
www.brandenburgisches-staatsorchester-frankfurt.de/georgi
---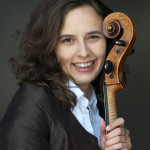 Mag. Maria Grün
"My original intent was primarily to buy a stable, climate and impact resistant instrument for travelling. But when I tried the Ricci Carbon Soloist Celli I was altogether astonished by the amazing quality, the warm sound and the ease of playing. I now play my Ricci Soloist Carbon cello also in concerts and totally enjoy it. Absolutely recommendable!"
Viennese Symphonic Orchestra, Trio Marc Chagall, Music University of Vienna
Vienna, Austria
www.wienersymphoniker.at
---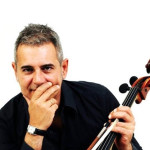 Federico Romano
"Ho provato i Ricci Carbon cellos qualche giorno fa in teatro a Verona! Sono rimasto veramente stupito dalla fattura e la bellezza dei strumenti. 
Ho provato 4 strumenti e tutti avevano un suono forte pieni di armonici. Veramente incredibile come possano suonare bene questi strumenti. 
È poi è da sottolineare che sn resistenti alle temperanze della natura. Molto addatti a suonarli nei spazi aperti, sopratutto per noi cellisti 
dell'Arena di Verona! Molto resistenti all'acqua. Complimenti a Ricardo and his Ricci Carbon instruments!!!"
(In English) "I was highly impressed by the achievements of Ricci Carbon Instruments:
The power in sound and the subtle colours accessible in the instruments I played do not have to fear to compete with traditional classical (wooden) string instruments.
Furthermore, one is amazed and pleased by the fact that carbon fibre can be used in such an aesthetic optic.
My sincere congratulations to Richard for his passionate dedication and the meticulous evolution in the right direction!"
Primo Violoncello, "Orchestra del Teatro Carlo Felice di Genova"
Genoa, Italy
www.federicoromano.net
---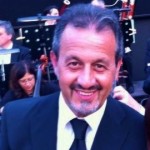 Ilir Bakiu
"Ho provato i Ricci Carbon cellos qualche giorno fa in teatro a Verona! Sono rimasto veramente stupito dalla fattura e la bellezza dei strumenti. 
Ho provato 4 strumenti e tutti avevano un suono forte pieni di armonici. Veramente incredibile come possano suonare bene questi strumenti. 
È poi è da sottolineare che sn resistenti alle temperanze della natura. Molto addatti a suonarli nei spazi aperti, sopratutto per noi cellisti 
dell'Arena di Verona! Molto resistenti all'acqua. Complimenti a Ricardo and his Ricci Carbon instruments!!!"
(In English) "I had the opportunity to try Celli from Ricci Carbon Instruments in the Theatre of Verona (Italy).
I was absolutely amazed by the craftsmanship and also beauty of the instruments. I tried 4 Soloist Celli and each had a strong sound and were rich in overtones. Really astonishing also how easy their playability was.
In addition, the resistance to weather influences should be mentioned. Therefore, they are fantastically suited to playing outdoors, especially perfect for us cellists of the Arena of Verona. Completely unaffected by rain! My compliments to Richard and his Ricci Carbon Instruments!!!"
Co-Principal cellist in "Fondazione di Arena di Verona"
Verona, Italy
www.arena.it
www.facebook.com/ilir.bakiu
---

Prof. Leonid Gorokhov
"This is a humble message to my dear colleagues, undoubtedly sceptical at the idea of an instrument not made of traditional material.
We have our reasons, perhaps because of some past experiences which were not very reassuring.
I was also very cautious until having a first personal conversation over a cup of tea with Richard Stürzer. This is because I have met not a salesman but a passionate colleague who is just as devoted to cello as we all are. 

Would admitting that I loved playing his cellos be an act of disloyalty to my great luthier friends? I don't believe so. 
Nobody takes our traditionally-made instruments from us. We are simply offered a chance to try something quite different, a new idea which will open new 
possibilities far beyond just convenience, massive power and reliability. There are new colours, levels of responsiveness and speed of reaction to be put 
at our disposal, and I am looking forward to discovering and sharing with you."
Prof. Hochschule für Musik und Tanz Hannover, International Soloist, Hermitage String Trio
Hannover, Germany
www.leonidgorokhov.com
---

Umberto Clerici
"The Ricci carbon fibre cellos feel the closest to a traditional wooden cello that I have ever tried. They have colours in tone and body and a density in sound and projection: but with all the positive aspects of stability, strength and resistance that a carbon fibre cello should have. I tested a variety of Ricci "Soloist" samples

*

 and each was very different from the other, as one would expect from a traditional violin making process; including differences in brightness, response, harmonic dominants and bow resistance. So there are many ways to reach what each instrumentalist desires. Impressive!"
(* "Soloist" edition are custom made instruments)
Principal Cello, Sydney Symphony Orchestra at the Sydney Opera House                                                                                                                               Cello Lecturer, Sydney Conservatorium of Music (University of Sydney)
Sydney, Australia
www.umbertoclerici.com
---

Paolo Rivaroli
"In occasione di un workshop di liuteria organizzato presso il Teatro Carlo Felice di Genova, ho avuto l'occasione di provare alcuni violoncelli Ricci. 
Ognuno aveva caratteristiche acustiche sensibilmente differenti dagli altri, segno che, oltre alle modalità d'impiego delle resine che compongono la fibra di carbonio, sono strumenti piuttosto sensibili al tipo di corde e alla messa a punto. 

All'utilizzo pratico, penso che se uno strumentista li suonasse dietro ad un paravento, chi ascolta faticherebbe a cogliere differenze con strumenti in legno. 

Un plus di questi strumenti Ricci è l'aspetto "simile-legno" che, a differenza di altri "carbon-look", potrebbe essere tollerato in utilizzo professionale in orchestra (quando le condizioni di estremo secco o in concerti all'aperto potrebbero compromettere l'integrità degli strumenti tradizionali in legno). 
Sono rimasto incantato dalla qualità delle finiture, veramente un' ottimo lavoro!!"
(In English) "A luthier workshop in Genoa, Italy, made it possible for me to try several Ricci Carbon Soloist Celli.
Each Ricci cello had individual distinctive acoustic properties, a clear indicator that apart from the use of specific resins embedding the carbon fiber strands the instruments were highly individualized by the use of specific fiber types.

Regarding the practical use, I think, if a musician were to listen to them from behind a curtain, he would hear almost no difference from other wooden instruments.

A "plus" of these instruments is also, that their "wooden like" optic – in contrast to the "black carbon look" - makes them absolutely suitable for professional use in classical orchestras. (Especially in extreme dryness or at open-air performances wooden instruments could suffer severe damages.)
I was amazed by the quality of the finish and the really excellent workmanship!!"
Cellist, Professore d' Orchestra Teatro Carlo Felice
Genoa, Italy
www.facebook.com/paolo.rivaroli
---

Marta Kordykiewicz
"Ricci Carbon Celli stand for highest quality.

These celli are very comfortable to play and respond easily. The acoustic colour is in no way inferior to traditional wooden instruments. They are both perfectly suited as travel and practicing instruments as well as versatile concert solo instruments for large halls. I am still amazed and thrilled at how my cello grows in sound and continues improving over time."
Solo Cellist of the Grazer Philharmonic Orchestra/Opera
Graz, Austria
www.triofrizzante.com
---

DaeSun Koh
"I was looking for a reasonable priced solo cello and was very interested in the Ricci Carbon Soloist celli, especially since they are also supposed to be great for travelling. 
 I recently test-played with Richard extensively diverse Celli in the "Viennese Konzerthaus" and there in the large hall plus also in the smaller Schubert hall to test their acoustic properties for solo performance but also their chamber music qualities. 
 Richard, being an experienced cellist himself, was able to create a fine cello sound that is beautiful and rich for the ear – and this in any of these places. (Great wooden optic too!)
 Due to his deep knowledge as luthier and cellist it was an easy task and pleasure to find together the ideal cello for my personal preferences. 
 Ricci Soloist Celli are for me an exciting unique mixture of new materials but nevertheless traditional sound with fantastic playability – absolutely recommendable!"
Cellist at State Opera Graz
Graz, Austria
www.facebook.com/daesun.koh
---

Prof. Julian Steckel
"All three Ricci Soloist Celli, which I had the opportunity to play extensively, surprised me by their great responsiveness, and they also impressed me with their richness and beauty of sound.
The price/performance ratio is certainly another interesting aspect…
I can only encourage my colleagues to try these instruments. It would be gratifying!"
International Soloist, Prof. Rostock University of Music
Rostock, Germany
www.juliansteckel.com
---

Mikael Samsonov
"Absolutely great celli – also fantastic for outdoor performances!
The new Ricci Soloist cello endpin sound board is, by the way, unique in its acoustic results, functionality and optics!"
International Soloist, former solo cellist RSO Stuttgart, Württb. Philharmonie Reutlingen
Stuttgart, Germany
www.facebook.com/mikael.samsonov
---

Peter Sachon
"The Ricci cello has been magnificent!
It was a wonderful tool on my recent tour where it was traveling in buses, trucks, planes and going from extremes of temperature and humidity all with flying colors. Also, the fact that it looks so convincingly like a wooden cello (thank you again for doing the scroll in wood optic" too) has made it much easier for me to use it in a range of different musical setting:
I've played it at a number of Broadway shows, rock tours, and classical concerts, and everywhere it's been greeted with ovations and praise from my colleagues. Everyone who's seen it is particularly impressed with your fine workmanship, and the beautiful overtone-rich sound.
I couldn't be happier with the Ricci cello, and the truth is I sometimes prefer it already over my old Italian wood cello!"
International Cellist and Producer
New York, USA
www.petersachon.com
www.facebook.com/peter.sachon
---

Caroline Busser
"I am amazed by the acoustic possibilities of the Ricci Carbon Instruments. I must say that they differ significantly from the other carbon celli I have tried. No comparison at all!
Colours, balance, quick response and projection in the hall really impressed me and I have therefore chosen a Ricci Soloist cello for my CD recordings."
Solo Cellist of the "Pfalztheater Kaiserslautern"
Kaiserslautern, Germany
www.carolinebusser.com
---

Niklas Hardt
"My RICCI Carbon Instruments "Appassionato" cello is in every respect an amazing instrument; acoustic as well as amplified, it is superbly suited for live performance in bands such as  "Bosse". (Pickup: "The Realist" micro: DPA 4099) The tone is exquisite, and it offers effortless projection when dominance is needed. A very precise, full pizzicato completes its multifaceted tone palette. The robust construction predestines the instrument for use on both club and festival stage. Optically, the cello is simply perfect and combines beautifully the classical form with modern materials. Absolutely recommended. I love it!"
Cellist with "Tom Klose", "BOSSE" (Engtanz – Germany's no.1 album – Feb. 2016)
Hamburg, Germany
www.facebook.com/niklas.hardt
---

Borislav Strulev
"I really like Ricci's Soloist Carbon Cello – it has not only a new look, but also a rich sound and the power to play any music!"
International soloist, Music Director of the International "Belgorod Music Fest – Borislav Strulev and Friends"
New York, USA
www.borislavstrulev.com
---

Sophie Abraham-Ebbinge
"I had the opportunity to try five different Ricci Soloist Celli and was amazed about each of them: 
Despite the diversity of their characteristics, all of them excelled in their playability and responsiveness.
They offer dramatic possibilities in tonal differentiation, pure hormonics, almost no wolf tone, louder to the ear than a wooden cello nevertheless charming and soft from 7 ft away.

You truly can rely on these celli – also optically: Great (optional) wood optic, elegant lines and details!"
Cellist
Vienna, Austria
www.sophie-abraham.com
www.triofruehstueck.com
---

Beatrix Becker
"A warm and fascinating cello sound, that inspires me to compose. I would have never imagined a carbon instrument could sound so alive and individual."
Pianist, Clarinettist, Composer
Berlin, Germany
www.beatrix-becker.de
---

Noah Hoffeld
"Today I was fortunate to try several of the Ricci "Soloist" models and an "Appassionato" in an excellent recital hall, playing solo accompanied by Beatrix on the piano. The celli look and sound beautiful, are also powerful and easy to play. With each cello I had the impression that it had its own voice and personality. The different Ricci models, each with its unique personality, reminded me of the various characters of traditional cellos with their own unique personalities - some more inward in nature, some more outspoken. I was deeply impressed. Thank you Richard for taking such care in creating these instruments of quality and individuality to accompany us on our artistic journey."
Berlin meets Brooklyn Duo Tour:
"Beatrix and I are thrilled with this fine concert instrument. It looks and sounds fantastic and can be checked-in at the airport without causing panic."
Cellist, Composer, Songster
New York, USA
www.noahhoffeld.com
---

Gerd Schiebl
"A cellist is always on the lookout for the ideal instrument, but the cellos that an average person can, or wants to, afford are always a compromise. I just had the good fortune to play several Ricci Soloist Cellos. Finally, no more compromise!
I tested the cellos thoroughly — solo, in duet with the piano, and in a trio. Over all strings and positions I experienced a seemingly effortless, balanced and warm soloistic sound. Richard brought five cellos, each different with completely individual characteristics. I cannot wait to get a Ricci-Cello soon!"
Cellist, Marburger Chamber Orchestra, Trio StringTango
Marburg, Germany
---

Prof. Mag. Reinhard Latzko
"Ricci Carbon Celli are in regard to their sound quality a true quantum leap to the existing carbon celli on the market.
Also compared to wooden instruments they have no deficits in sound color and dynamics.
Their playability is excellent and therefore they are a true alternative to all traditional instruments."
Prof. Music University of Vienna, International Soloist
Vienna, Austria
www.reinhardlatzko.at
---

Prof. Peter Leisegang
"Ricci Soloist celli have a splendid, warm tone in all registers, which projects excellently and can be easily modulated. The instruments also have a delicate acoustic response and provide broad flexibility for differing modes of artistic articulation.
I think these celli are a fine choice for soloists, for chamber music, and also for orchestra musicians."
Prof. Lucerne University of Applied Sciences and Arts – Hochschule Luzern
Lucerne, Switzerland
www.hochschuleluzern/leisegang.ch
---
Steven Sharp Nelson
"What a sound! There is so much volume and sonority in this instrument!
It is amazing!"
ThePianoGuys, Cellist / Songwriter
USA
www.thepianoguys.com
---
Melissa Coleman
"Having compared various models of carbon cellos, the Ricci Carbon Cello is a breakthrough in terms of its outstanding warm tone quality, and it also has an excellent dynamism in playing. I highly recommend this instrument for professional cellists performing all styles of music. Congratulations for achieving this fine instrument!"
International Soloist
Vienna, Austria
www.melissacoleman.at
---
Prof. Michael Dallinger
"...My ears were astounded!
These cellos shine with their absolute "playability" - Impressive! ... They are an excellent alternative to the far more expensive "older" and "newer" master instruments.
They speak for themselves.
I dare to wager: blindfolded, no one could tell the difference between the traditional wood and these modern carbon cellos."
Cellist, Anton Bruckner University Linz
Linz, Austria
Ensembles
Rastrelli Cello Quartet
"... Incredible instruments! We congratulate you!
They have a beautiful warm sound and are excellently balanced celli!
It is a true pleasure to play on them! ..."

Rastrelli Cello Quartett on Facebook: www.facebook.com/pages/Rastrelli-Cello-Quartet/280363698645842
Quote:..."In November we have meet Richard Stürzer - cello fan and gorgeous person who build incredible Ricci Carbon Celli. We just played these celli 3 hours before the show and decided to play on them second part of our concert. Enjoy this great sound! Bravo Richard!"...
Kira, Misha, Kirill, Sergio
Internationally celebrated Russian String Quartet
---
Cellists of the Mozarteum Orchestra Salzburg
"Dear Richard, we sincerely congratulate you on your great celli!"

Cellists of the Mozarteum Orchestra:
VIOLONCELLO
---
Solina – Cello – Ensemble
"It is a pleasure to play these amazing celli! We love their precision, together with the sonorous sound, which really rocks!"
Katrin & colleagues
Germany
www.solina-cello-ensemble
www.facebook.com/solina.cello.ensemble
Luthiers
Peter Svatek
"Here we meet new materials paired with the latest technology, accompanied by a true passion for music along with the ancient European Luthier. This creates a thrilling synthesis.
What has been achieved is proven in the hearing. Congratulations!"
Luthier
Salzburg, Austria
www.geigenbau-svatek.at